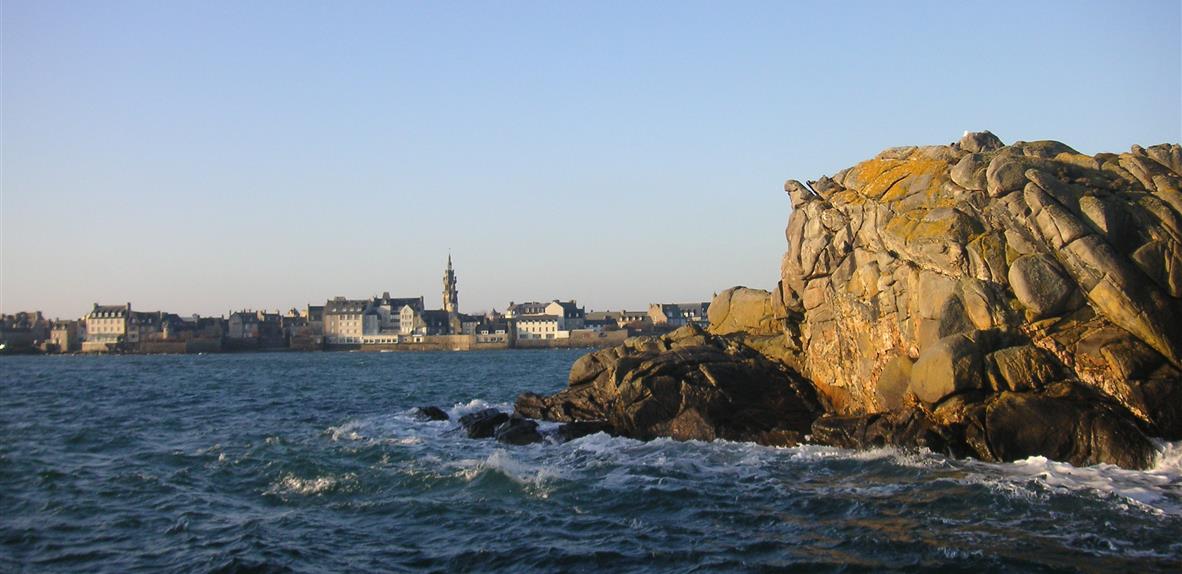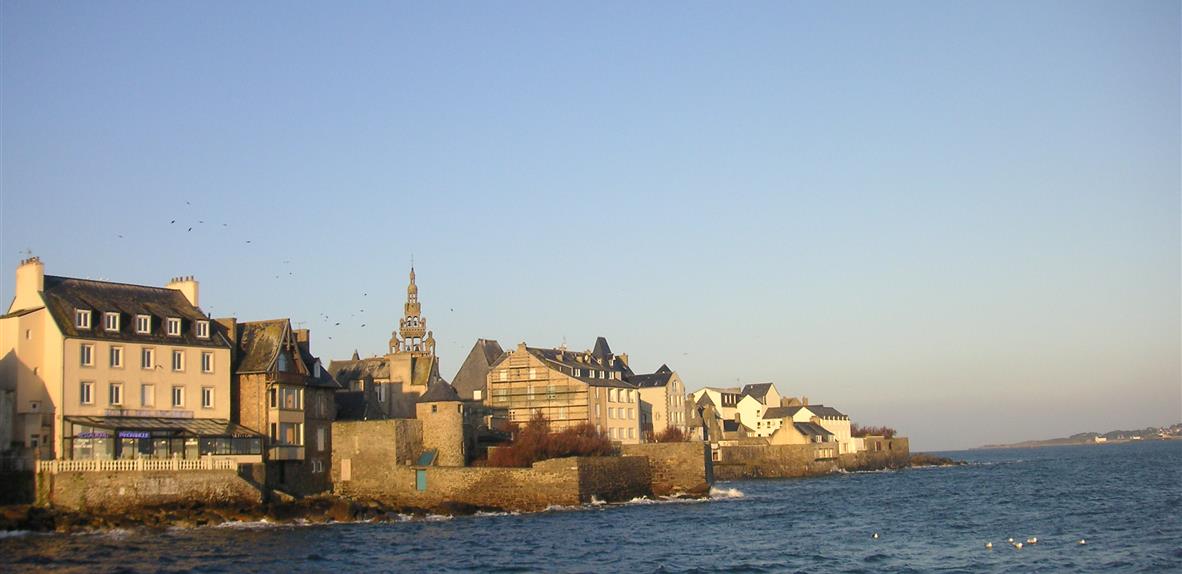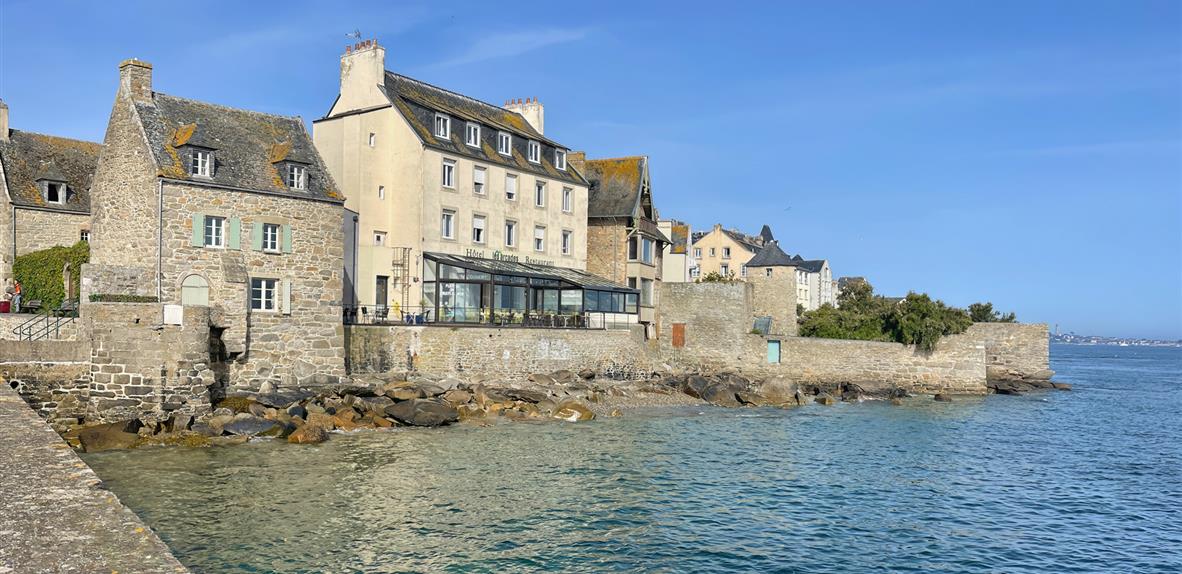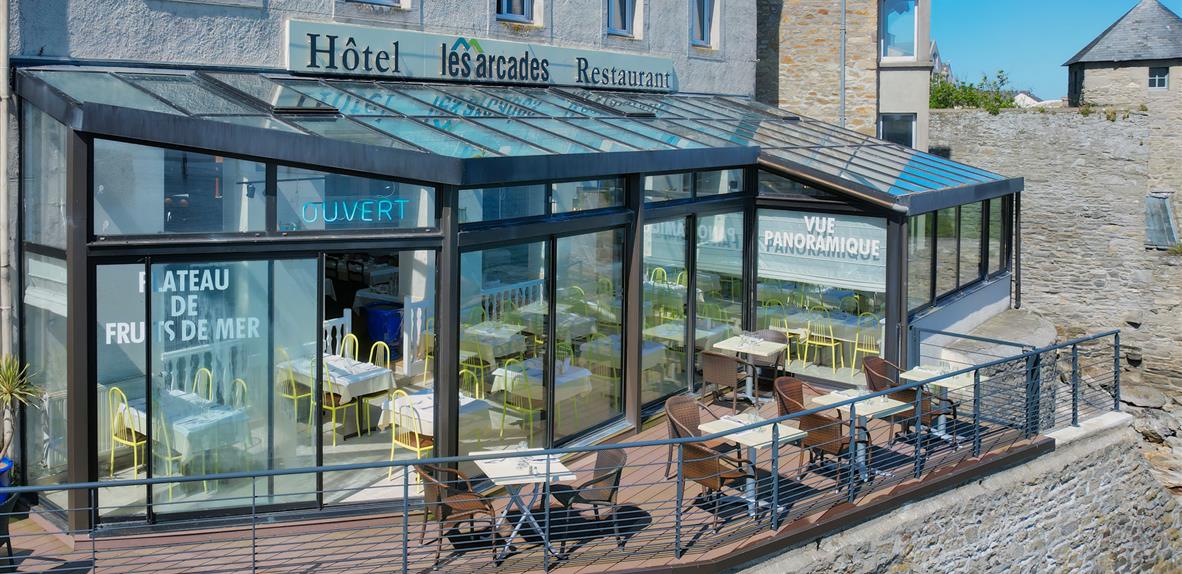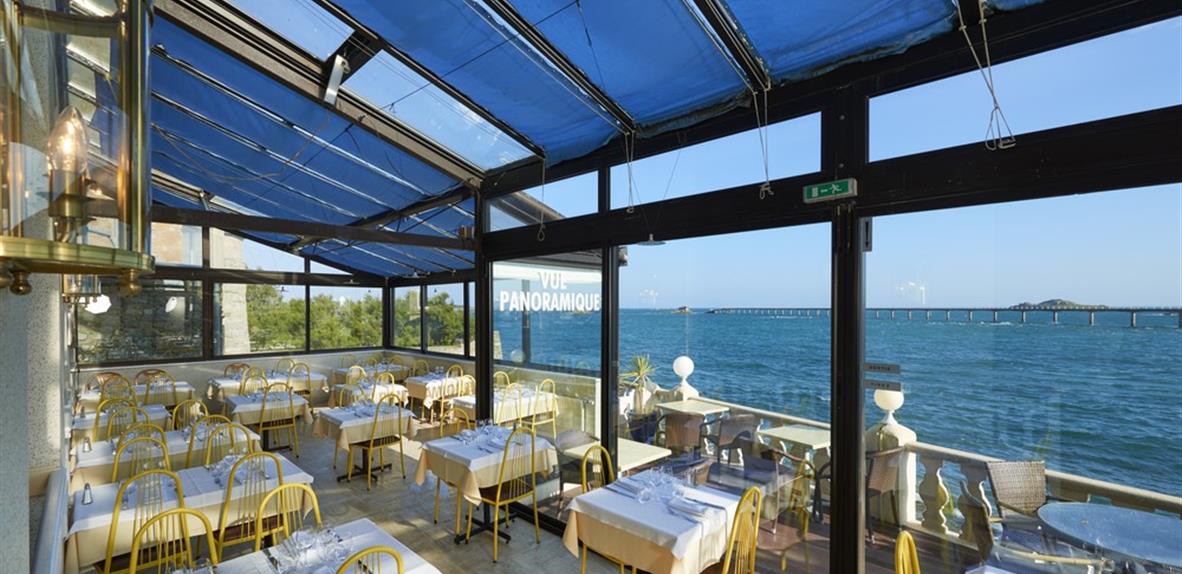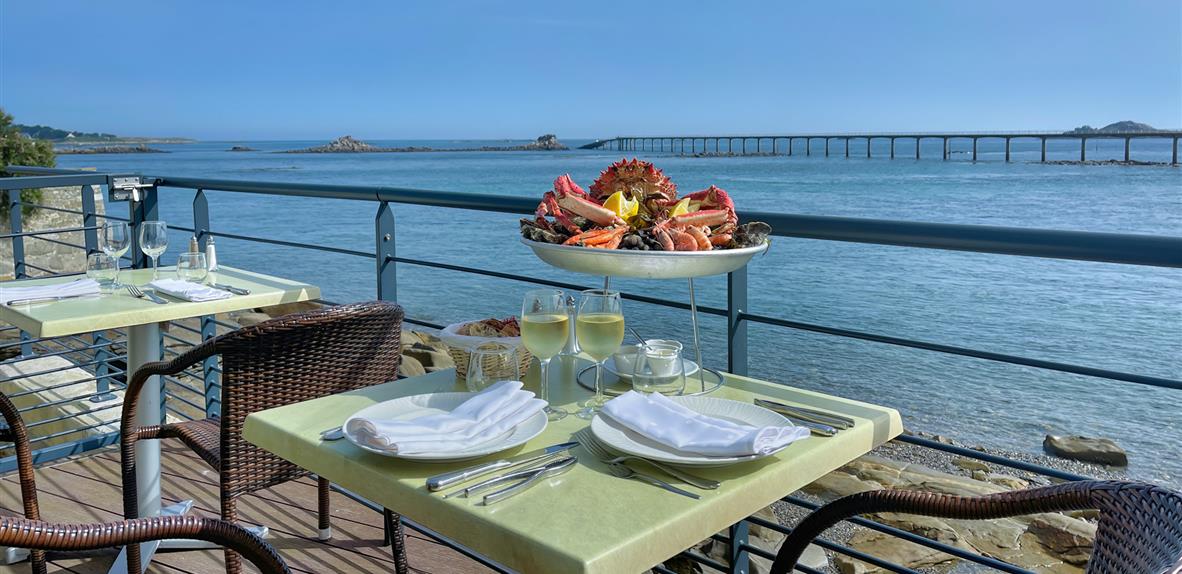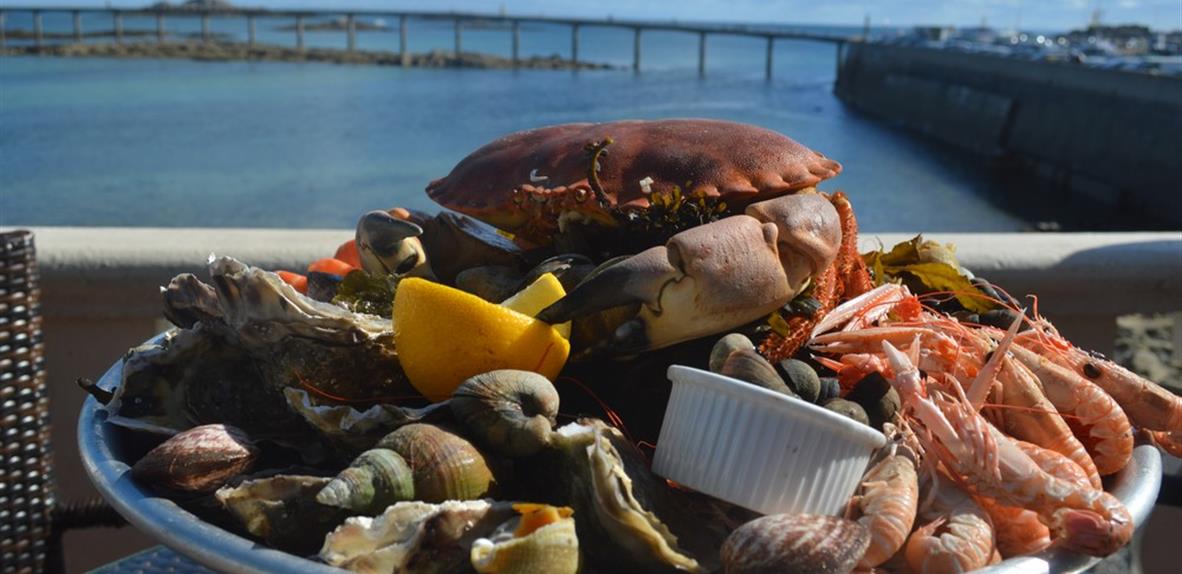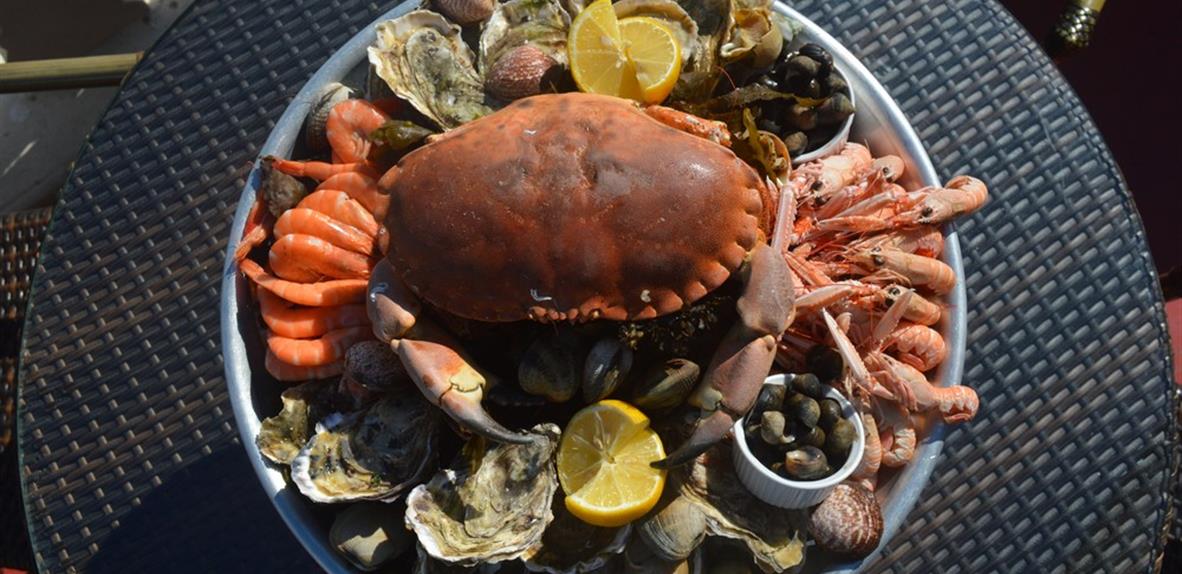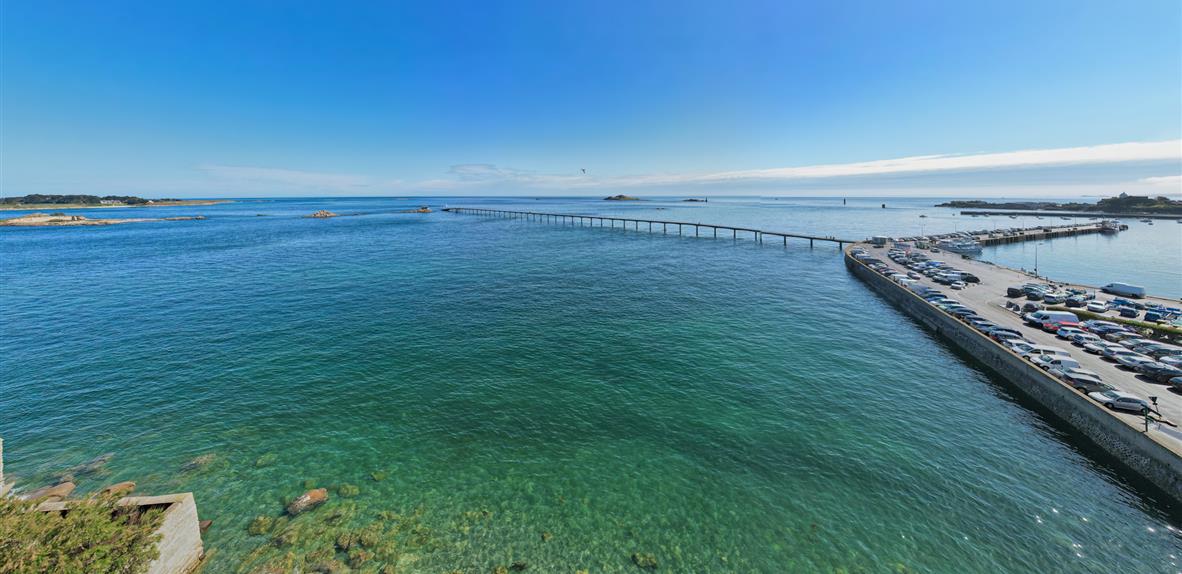 Roscoff hotel, hotel restaurant with sea view - north Finistere Bretagne - Hotel 2 stars Arcades
Built on the rocks facing the ocean and the island of Batz, the hotel-restarant des Arcades is situated at the precise spot where Mary Stuart disembarked from Scotland to marry the future king of France, François II.
The hotel has preserved some remarkable archways from this period (16th century).
Situated near Mary Stuart's house, the Notre Dame de Croas Batz church, an exotic garden, the "vieille ville" (old part of town), ferry port, departure point for trips to Ile de Batz and for trips around the bay of Morlaix, a warm welcome awaits you in our hotel for your family holiday, a group lunch or an overnight stay.